ELIMINATE YOUR KID'S NIGHTTIME STRUGGLES!
Night-time struggles with kids certainly are real and as a parent, it can present challenging situations when trying to calm them down and distract them away from playtime.
This cuddly toy is designed to provide your kids comfort through the day, whilst making them want to drift away to sleep at night as the teddy emits a calming night sky through its built-in projector.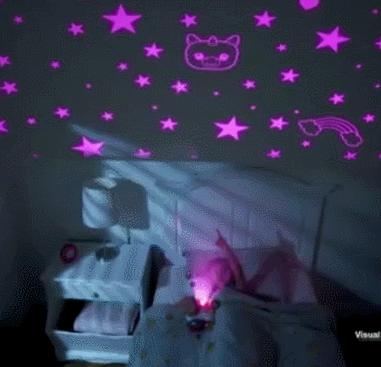 Why Star Belly Night Sky?

🧸
2-in-1 Stuffed toy & night sky projector
🧸
Soothing for kids
🧸
Automatically turns off after 20 mins
🧸
Six different night sky settings
Created with 6 soothing colors, all your little one has to do is press on their stuffed friend's belly and watch the soothing rotary night sky come alive.
Specifications:
LED Light
Powered by 3xAAA batteries (Not included)
Suitable for ages 3+
Optimal viewing distance 6-8 feet
The Dream Belly Plush Night was built with people like you in mind. Something to keep you happy. Every. Single. Day.

Inventory Last Updated: Feb 08, 2023